Over the past 30+ years, Tim Huff's work and social justice endeavours have been profiled by major print, television and radio media. Likewise, since the release of his first children's book in 2006, which would form the foundation of The Compassion Series, Tim's books have been reviewed by media outlets across the country. Today, The Compassion Series has evolved into an interactive social justice program, and we are happy to share here contemporary media coverage reflective of that.
---
"Living out a theology of justice,
in context to poverty"
Tearfund Justice Conference 2021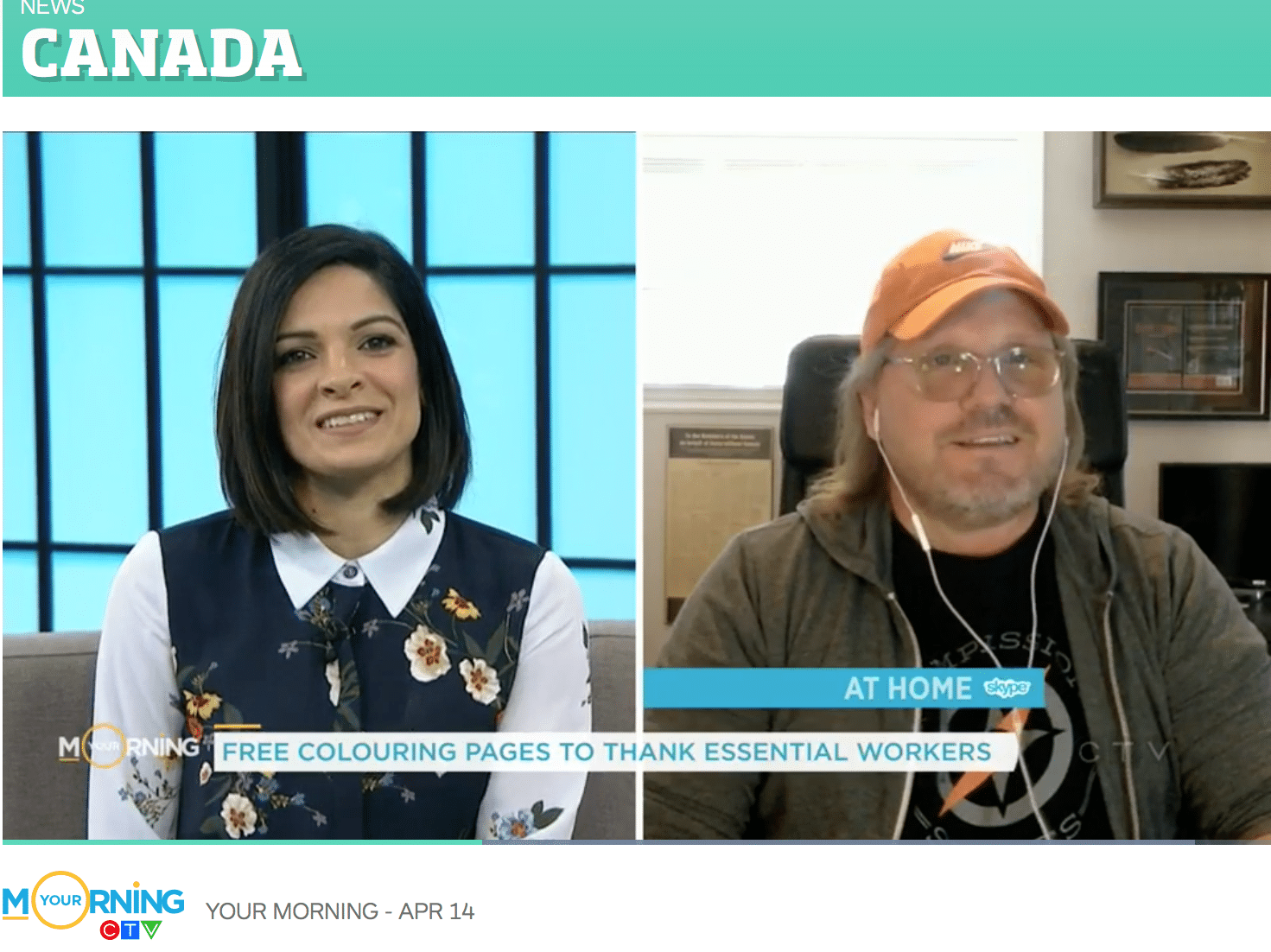 CTV national morning show – "Your Morning," April 14, 2020. During Covid-19. 
"This author has created free downloadable colouring pages thanking essential workers. They're a fun activity for kids, that express gratitude to those still working."
Watch the video here.
Cheryl Bear (Nadleh Whut'en First Nation, BC) and Tim Huff did a number of media interviews coinciding with book launch events for The Honour Drum: Sharing the Beauty of Canada's Indigenous People with Children, Families and Classrooms, in Toronto, Winnipeg and Vancouver. This is one of the first national televised interviews they did together, October 12, 2016.

Arts Connection (Faith FM) radio interview with Tim Huff.
For nearly three decades, tonight's guest has ministered to, and been ministered by, some of Toronto's most vulnerable. Tim Huff has written about his experiences working with the homeless and marginalized in three books, the latest of which is the recently released The Yuletide Factor and he's on the phone to talk about it.
Tune in to Arts Connection each Monday at 9:30 p.m. ET on Faith FM 94.3 (Waterloo Region). You can also listen to the live webcast at www.faithfm.org.
Use the media player below to listen to the interview or click here to listen on a separate page. (Originally posted here)
Click here for more information about "The Yuletide Factor".