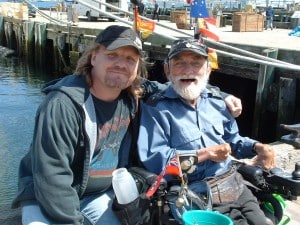 Born and raised in Toronto, Canada, Tim Huff has stitched together a radical life of service among children, youth, and adults facing profound physical, intellectual, emotional, social and spiritual challenges. His journey of fulltime service, learning and advocacy for poor, oppressed, misunderstood and marginalized people has taken him across Canada, the United States and around the world. Tim is an avid learner and highly sought after speaker and teacher on topics including pro-active community building and compassionate responses to domestic poverty, homelessness, marginalization and poverty of spirit.
Tim's impressive resume of direct service and leadership includes: Staff Director of the Ontario Camp of the Deaf, founding Director of Frontlines Youth Centre , founding Director of Youth Unlimited's Light Patrol street outreach, co-founder of The Hope Exchange StreetLevel Network, member of the boards of directors for The Daily Bread Food Bank and Hockey Helps the Homeless, and chairperson for several national social-justice conferences and campaigns. Tim is the founder and currently serves as the creative and development lead of Youth Unlimited's Compassion Series.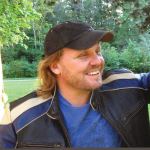 Tim is the author of the award-winning best sellers Bent Hope: A Street Journal, Dancing with Dynamite: Celebrating Against the Odds, and The Yuletide Factor: Cause for Perpetual Comfort and Joy. He is also the author and illustrator of the award-winning best-selling children's books The Cardboard Shack Beneath the Bridge: Helping Children Understand Homelessness, It's Hard Not to Stare: Helping Children Understand Disabilities, The Honour Drum: Sharing First Nations Truth with Children, co-written with acclaimed First Nations teacher Cheryl Bear (Nadleh Whut'en First Nation, BC), Am I Safe: Exploring Fear and Anxiety with Children, co-written with Iona Snair, Make Way for the Christmas Hush, and his most recent book The Jellybean Kid: a tender family-friendly story about a young boy's difficult health journey, co-written with Margie Timpson.
Tim lives in the GTA with his lovely wife Diane. He is the father of two beloved adult children – Jake and Sarah Jane (married to David), and grandfather to Jackson.