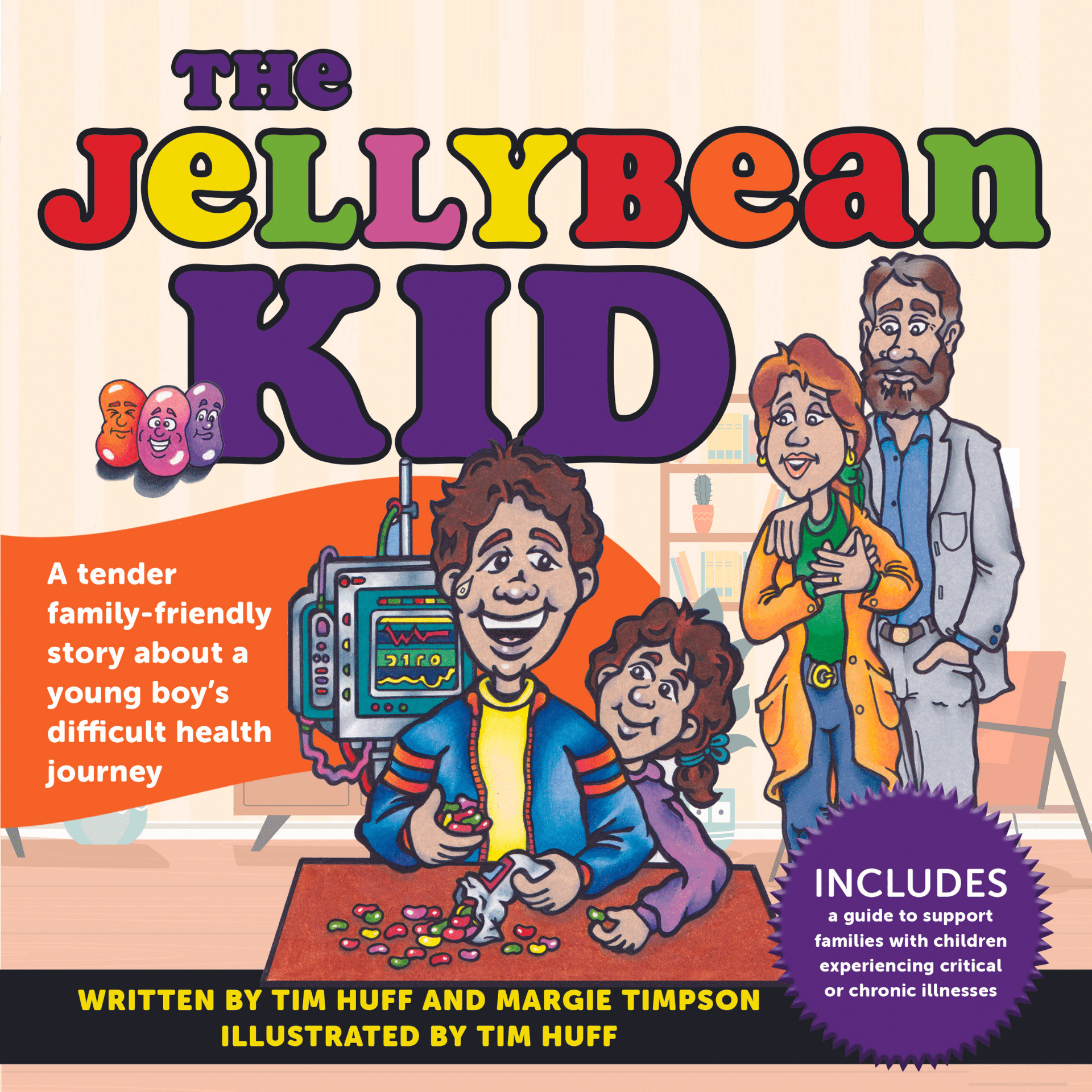 Gently By Mike Janzen:  

A Musical Companion Piece for The Jellybean Kid
There are two things we know to be certain when it comes to the matter of critical, chronic, and terminal illnesses among children. First, we know that no amount, or choice, of words do justice to what hearts, minds, and souls carry with them. Second, words and gestures that have the greatest likelihood of being helpful in any way always come gently.
The song "Gently" has been written, arranged and recorded by artist and composer Mike Janzen specifically for The Jellybean Kid project. This beautiful composition is purposely both wordless and gentle. Our hope is that in some small measure this music blesses your reflection and/or prayer time, alone or with loved ones.
Jellybean Kid Colouring Pages

Click below to download three colouring pages that you can print off and share with the children in your care and/or classroom. These are special illustrations by Tim Huff created to match the themes and visuals in the book, inviting children to have fun colouring as they ponder the thoughts they have been introduced to in the book. Click on an image to open the PDF colouring page. 
Helpful Resources

We've listed below some resources that may be useful for you as you consider how to support someone who has a child with a chronic or critical illness. We'll keep growing the list over time. If you know of a resource you think should be added, please contact us and let us know!
Articles & Personal Stories
Caring for the caregiver: Raising children with a disability or chronic disease – Global News article
A nurse finds her medical skills put to the test raising her daughter – An Interview on the Holland Bloorview website
Books & Podcasts
Everything Happens For a Reason: And Other Lies I've Loved – Book by Kate Bowler 
Everything Happens – Podcast with host Kate Bowler
A Different Dream for my Child: Meditations for Parents of Critically or Chronically Ill Children  – Book by Jolene Philo
Resource Lists
Resources for Caregivers of a Child with a Serious Illness  – Resource page on The Conversation Project website
Books for Families with A Sick Child – Resource page on Caringbridge
Organizations
Ronald McDonald House Charities 
Watch the launch event video