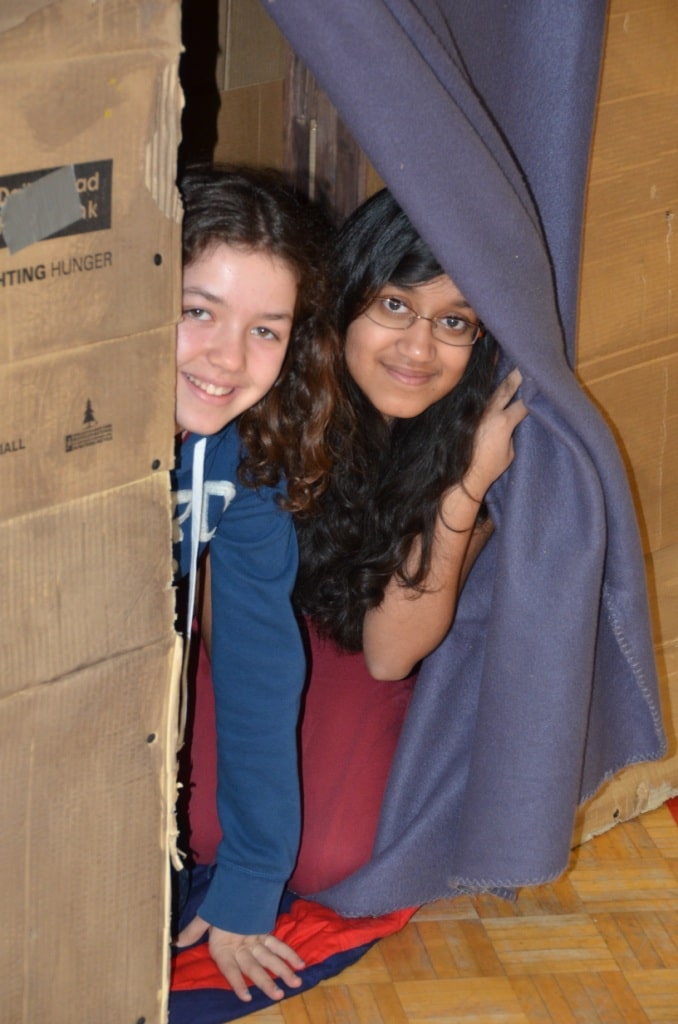 "Of all the things I know, none is more profound to me than this – we are all cherished by a loving God, and are thus meant to cherish one another."
~ Tim Huff, Compassion Series Lead
About Our Faith-based Approach
The Compassion Series' faith-based interactive classroom programs and speaking sessions for children, youth, educators and education leaders, are shaped and coloured by "the fruit of the spirit:" love, joy, peace, patience, kindness, goodness, faithfulness, gentleness and self control (Galatians 5:22, 23).
Presented from a contemporary Christian worldview, The Compassion Series' faith-based sessions are ideal for Catholic and Christian schools looking to inspire children to their full-life potential, living out the goodness and genuineness of faith in a complex world.
Our faith-based sessions aim to gently and meaningfully challenge children and youth to recognize how they look at their neighbour and their world, and where there is assumption, judgment or fear, to choose instead the lens of compassion and understanding. Compassion Series sessions are ideal launching pads for meaningful and creative follow up lessons and assignments in writing, art, drama, history and more.
This brief, tender, original profile video shares the heartbeat of The Compassion Series.
What you can expect
All specialty presentations are designed in consultation and agreement with the host educator or administration. Whether we are looking closely at specific grace and social-justice matters around homelessness, disabilities or indigenous peoples, or broader conversations on service, mercy and kindness, the aim of The Compassion Series faith-based sessions is to invite children and young people to be a generation that transforms society by living out their faith with true compassion.
Faith-based Sessions for Students
Understanding Homelessness - Interactive Single Classroom
Interactive single classroom 75-90 minute sessions for children (K-8) built around one of our original resources, the award-winning children's book The Cardboard Shack Beneath the Bridge: Helping Children Understand Homelessness. For more information about what happens in the interactive children's classroom sessions, see our related FAQ.
Understanding Homelessness - School Assembly
Adaptable school assembly versions of all K-8 sessions are available. In conjunction with the school's host leadership, The Compassion Series is happy to create an ideal student assembly as a stand alone event or as one that might include specific classroom follow-ups. Special school "chapel" messages and presentations are also available.
Interactive Junior High & High School Sessions
Interactive 30-60 minute Junior High and High School speaking and dialogue sessions, for classrooms and school assemblies. Topics include poverty and homelessness, disabilities and inclusion, anti-bullying vs. pro-compassion, leadership by example and commitment to service.
Specialty talks for teenage audiences are story-filled, and pro-compassion focussed, including the popular theme – "A Radical Truth; gentleness and thoughtfulness are the true new counterculture".
University and College addresses
Christian University, College and Seminary addresses and interactive sessions.
Coming soon for Students
In 2017, The Compassion Series will launch and offer interactive single classroom 75-90 minute sessions for children (K-8), full school assemblies and school chapel messages built around one of its original resources, the award-winning children's book It's Hard Not to Stare: Helping Children Understand Disabilities.
Coming soon for Students
In 2016, The Compassion Series launched a new resource in the form of a shared-project with Cheryl Bear (Nadleh Whut'en First nation in northern BC), called The Honour Drum: Sharing the Beauty of Canada's indigenous People with Children, Families and Classrooms. This resource includes and extensive Parent and Teacher Discussion Guide. Through out 2017-2018, The Compassion Series will work with Cheryl Bear on additional shared resources for families and classrooms.
Faith-based Sessions For Parents and Educators
Compassion Series parent and educator sessions are designed to encourage and inspire the adults who pour into the lives of the cherished next generation.
For Parents
Specialty talks for parents are designed to visit conversations that explore the heartbeat of the family and how that impacts a young life inside and outside of the home, including the popular themes "The Sacred Mix: when a parent's prayers and actions align," and "A Kitchen Table Revolution; home as a beacon."
For Educators
Specialty talks for educators are designed to encourage and challenge teachers as influence-makers and culture-shapers, including the popular themes "Holy Work: seeing the school as the Kingdom of God," and "Hope-giving 101: you can't teach social justice if you don't live social justice."
Faith-based Sessions For Principals, Vice Principals and Education Superintendents
Specialty talks for principals, vice principals and education superintendents are designed to inspire and esteem top administration to engage in the fullness of their role and the opportunity to lead with grace and enthusiasm, including the popular theme – "Bring hope. Serve well. Celebrate; the ultimate calling." Session length ranges from 30-120 minutes, upon request.
Faith-based Sessions For homeschooling groups
Compassion Series sessions are very adaptable for faith-based home schooling groups. We are pleased to discuss arrangements that would create an ideal and meaningful experience for children and parents engaged in faith-based home schooling education.