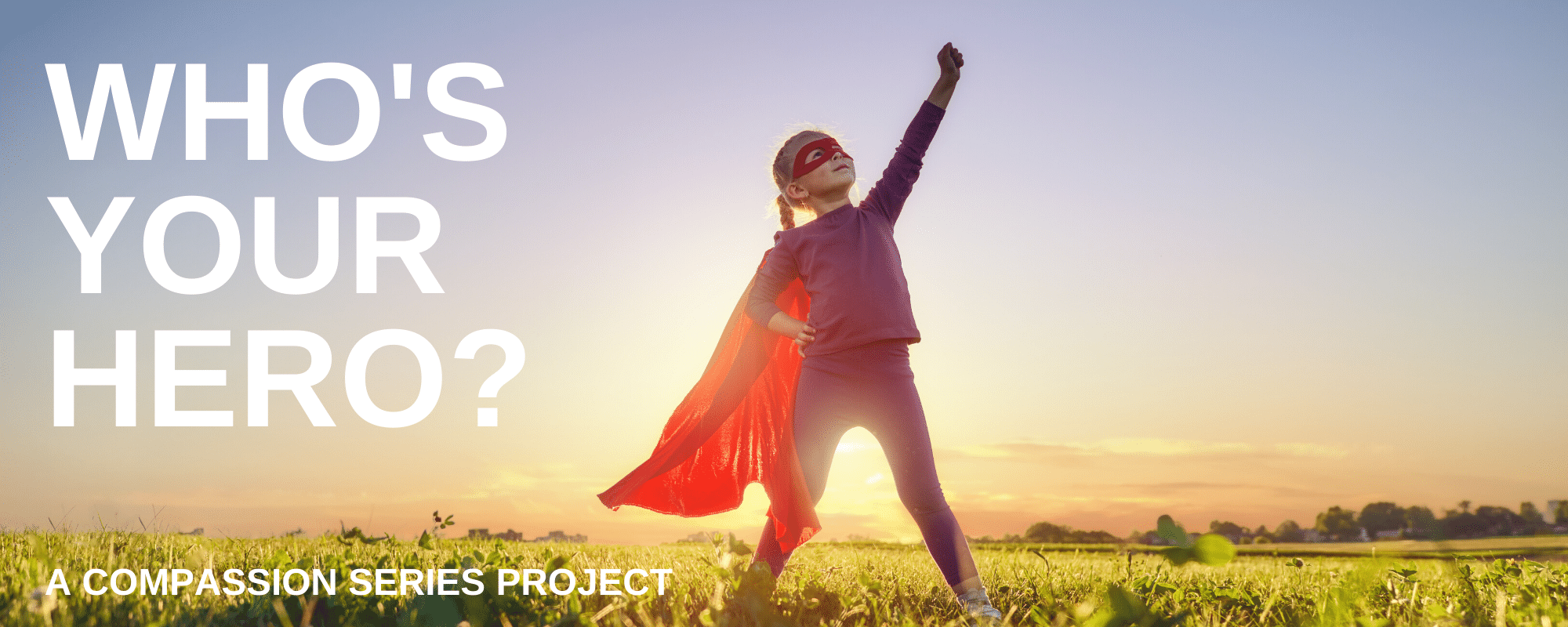 Welcome! We all have heroes in our lives – people who help us, inspire us, challenge us, amaze us. Well, there is no better time than now to celebrate them!
The Compassion Series "Who's your Hero" project is an opportunity for kids and adults to have some meaningful fun celebrating and honouring the heroes in our lives. It's a great opportunity for parents to reflect on this season of life with their kids, and encourage them to think about who they'd consider a hero and why.
PARENTS and GRANDPARENTS, this is also a great discussion starter for you with your children. TEACHERS, this is a great project that can be likewise turned into a follow-up writing project for your students. TEENAGERS and ADULTS, join in the fun – we'd love you to consider who your heroes are and share.
Simply print off the "Who's Your Hero?"template pages – in English and in French – and follow the directions below the photo gallery!
Let's celebrate our everyday heroes together!
---
Don't see your colouring pages in the gallery? Please re-send!
Are you looking for your hero colouring page (that you sent between June1-June 14) in our gallery? Sadly, because of an email glitch, we didn't receive any of the awesome work you sent in during that time!
We've fixed the glitch now, so PLEASE re-send your hero colouring pages to myhero@compassionseries.com and we'll get them posted! Can't wait to see your awesome art!

"WHO'S YOUR HERO" INSTRUCTIONS
1. PRINT
Print off a "THANK YOU, YOU ARE MY HERO!" template pages (If you don't have a printer, you can draw your own!)
FRENCH template
ENGLISH template

2. WRITE IN NAMES
Write in the name of your hero (or heroes) on the top righthand corner, and write your first name and age down at the bottom.
3. DRAW
Draw and colour a picture of your real-life hero (or heroes) and/or write a little note in the open space.
4. COLOUR
Have fun colouring the words "THANK YOU" and "YOU ARE MY HERO." Or if you are drawing or writing about more than one person, we left just enough space to make the word "HERO" into "HEROES".
5. TAKE A PICTURE!
Take a picture of your page OR of you holding your page – whatever works best for you!
6. SHARE YOUR PICTURE!
Email your picture to myhero@compassionseries.com so we can add it to our online gallery! If you post your picture on social media, please use hashtag #CSMYHERO and/or tag us:
instagram: @compassionseries
facebook: CompassionSeriesYU
7. SEND IT TO YOUR HERO
Of course, it would be extra fun to make sure your page reaches your hero(es)!
8. CHECK OUR HEROES GALLERY!
At the end of every week, we will gather all the pictures that came in during the week and post them here in our Heroes Gallery.
Make sure to also visit our Am I Safe? Resource page for all our Quarantine Colouring pages and related resources!